Published: 12-15-2022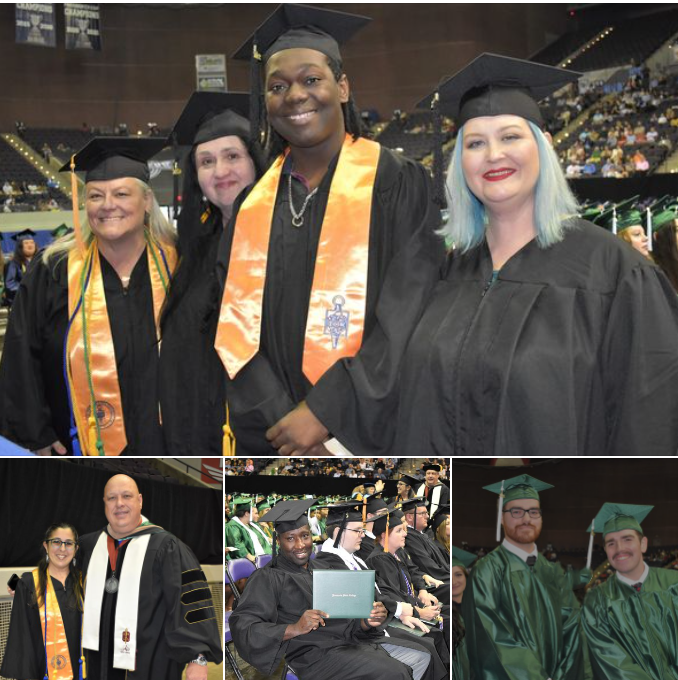 Several hundred Pensacola State College graduates were recognized at the Fall 2022 Commencement ceremony held Dec. 11 in the Pensacola Bay Center.
Susan N. Story, retired chief executive officer and chief financial officer of American Water Works Inc., delivered the keynote address to the summer and fall grads who earned Bachelor of Applied Science, Bachelor of Science in Nursing, Associate in Arts and Associate in Science degrees as well as Technical Certificates, Career Certificates, Advanced Technical Certificates and Advanced Technical Diplomas.
Kathy Dutremble, retired dean of PSC Student Affairs, served as the Grand Marshal for the ceremony. Michael Payne, assistant professor of business, and Kenneth Phillips, the Performing Arts department head, were Faculty Marshals. Jennifer Hill Faron, dean of the Milton campus, and Karen McCabe, principal of PSC Charter Academy, were Student Marshals.
Kirk Bradley, Dean of Baccalaureate Studies and Academic Support, was the Master of Ceremonies. PSC Student Logan Fischer sang the National Anthem with a Welcome from Dr. Troy Tippett, chairman of the College's Board of Trustees.