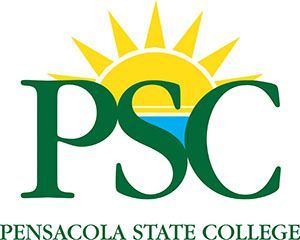 Published: 04-19-2018
Governor Rick Scott signed HB 75/Military Assistance Bill on April 6, which authorizes Pensacola State College to waive fees for active duty military students using tuition assistance. The bill unanimously passed the Senate and House on March 13.
Beginning July 1, Florida College System (FCS) institutions, which includes Pensacola State College, will be able to use the U. S. Department of Defense Military Tuition Assistance (MTA) program to waive any portion of fees for student activities and services, financial aid, technology, and capital improvements.
The Military Tuition Program covers tuition expenses for service members at postsecondary education institutions. There are currently 328 active duty military students enrolled in Pensacola State College who use MTA to pay for their education.
"At Pensacola State, we appreciate the contributions of our active duty military personnel and value their service to our community. Waiving these fees allows us to continue providing them the support that they deserve as they work to further their education," said Pensacola State College President Ed Meadows.
Pensacola State is one of the Military Times 2018 "Best Colleges" based on services provided for military and veteran students. The passage of HB 75/Military Assistance Bill will serve as an additional incentive for those active duty service members who wish to further their education in Pensacola State's "military-friendly" environment.
Registration for Summer and Fall semester is now open, with Summer classes beginning May 14 and Fall classes beginning August 20. For more information, contact 850-484-2544, or visit www.pensacolastate.edu.