Published: 01-19-2023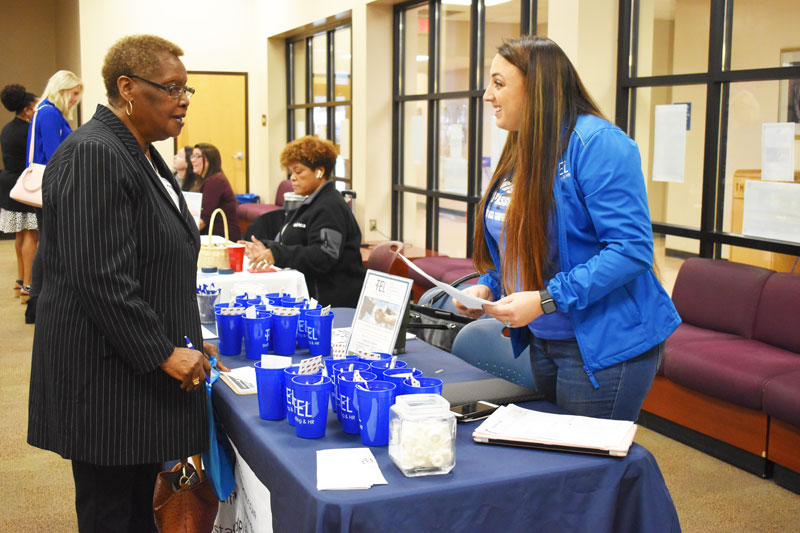 More than 40 Northwest Florida employers are looking to hire at the Pensacola State College Multicultural Job Fair set for 9 a.m.-noon Thursday, Feb. 2.
Hosted by PSC, CareerSource ESCAROSA, the American Job Center Network and Employ Florida, the job fair will be held in the Delaino Student Center, Building 5, on the Pensacola campus. Building 5 faces Underwood Avenue.
Some participating employers are Ascension Sacred Heart, Baptist Health Care, Baldwin EMC, Florida Power and Light, International Paper, the City of Pensacola, CareerSource ESCAROSA, Escambia County Sheriff's Office, Santa Rosa County Sheriff's Department, the Florida Department of Corrections, the Florida Department of Family and Children, Pen Air Federal Credit Union, Great Southern Restaurants, Gulf Island National Seashores, and more.
Attendees should dress to impress and have a resume and cover letter on hand.
For more information on the job fair, email Jessica Borne, the College's business and industry outreach coordinator, at jborne@pensacolastate.edu.
AT A GLANCE
WHAT: Pensacola State College Multicultural Job Fair
TIME: 9 a.m.-noon
DATE: Thursday, Feb. 2
WHERE: Pensacola campus Student Center, Building 5
DETAILS: Jessica Borne at jborne@pensacolastate.edu