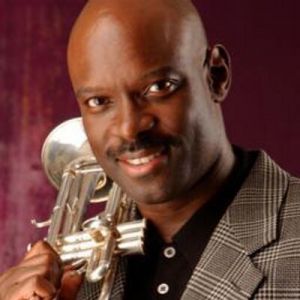 Published: 01-09-2020
Pensacola State's Lyceum Series for Spring 2020 gets underway at 2:30 p.m. Sunday, Jan. 12, with a performance by Chinese-American pianist Xun Pan, and continues with a variety of great performances, all presented at the Ashmore Auditorium.
Here's the 2020 lineup:
Xun Pan
2:30 p.m. Sunday, Jan. 12.
The Kamerman Piano Series presents: Xun Pan. Chinese-American pianist Xun Pan received his early musical training from his grandmother and pianists-parents, Pan Yiming and Ying Shizhen. He continued his studies at the Central Conservatory of Music in Beijing, Syracuse University in New York, and earned the Doctor of Musical Arts degree from Rutgers University in New Jersey
Garry Krinsky: Toying with Science
1 p.m. Saturday, Jan. 25.
It has been said that Garry Krinsky resembles a living cartoon with his animated movement and non-stop energy. Garry was an original member of the Boston Buffoons, co-founder of the Patchwork Players, and a member of The Wright Bros., a New England vaudeville troupe. Since 1978, he has brought his high energy and experience to thousands of schools, theaters and festivals. In 1995, Garry created his Toying with Science program and has since been touring it across the U.S. and Canada to rave reviews.
Langston Hughes Project
7:30 p.m. Tuesday, Feb. 11.
Led by Ron McCurdy, who narrates and plays trumpet, the Langston Hughes Project is a multimedia concert performance of Langston Hughes's kaleidoscopic jazz poem suite, "Ask Your Mama" – Hughes's homage in verse and music to the struggle for artistic and social freedom at home and abroad at the beginning of the 1960s. "Ask Your Mama" is a 12-part epic poem that Hughes scored with musical cues drawn from blues and Dixieland, gospel songs, boogie woogie, bebop and progressive jazz, Latin "cha cha" and Afro-Cuban mambo music, German lieder, Jewish liturgy, West Indian calypso, and African drumming – a creative masterwork left unperformed at his death. McCurdy is backed by musicians performing on piano, bass and drums.
Jason Vieaux
7:30 p.m. Saturday, Feb. 15.
Grammy-winner Jason Vieaux, "among the elite of today's classical guitarists" (Gramophone), is the guitarist that goes beyond the classical. NPR describes Vieaux as "perhaps the most precise and soulful classical guitarist of his generation." Among his extensive discography is the 2015 Grammy Award winning album for Best Classical Instrumental Solo, Play.
Maggie Koerner
7:30 p.m. Thursday, March 12.
Maggie Koerner is an American singer/songwriter from Shreveport, Louisiana, currently living in New Orleans. In New Orleans, Koerner wrote her second LP, "Neutral Ground," and shortly after caught the attention of the New Orleans-based funk band Galactic. She released her third solo work, "Dig Down Deep," in late 2016. After a year solo touring in 2017 she signed to Concord Records in 2018 and is releasing music on the label in 2019 and 2020.
Uriel Tsachor
2:30 p.m. Sunday March 29.
The Kamerman Piano Series presents Steinway Artist, Uriel Tsachor, an internationally active soloist and chamber musician. He heads the piano area at the University of Iowa where he teaches a diverse and international studio of undergraduate and graduate students in the piano performance and pedagogy programs. Many of Tsachor's former students teach in colleges and universities throughout the world and are thriving in their music making careers.
The Second City
7:30 p.m. Thursday April 2.
The Second City is an improvisational comedy enterprise and is, historically, the first ongoing improvisational theater troupe to be continually based in Chicago. It also has training programs and live theatres in Toronto and Los Angeles. The Second City Theatre opened on Dec. 16, 1959, and has since become one of the most influential and prolific comedy theatres in the world.
All performances take place in the Ashmore Fine Arts Auditorium on the Pensacola campus.
Tickets are free to all Pensacola State College students. Tickets are $7 for PSC faculty/staff and members of PSC's Alumni Association and Seniors Club. General admission tickets are $11. Children and senior tickets are $9.
Tickets can be purchased online at PensacolaState.edu/mt or the Lyceum Box Office, Building 8, Room 861.
Details: https://lyceum.pensacolastate.edu/.