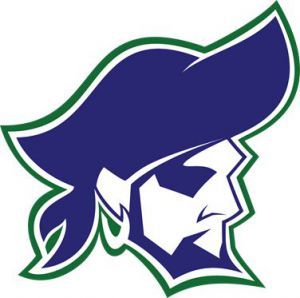 Published: 07-11-2017
Thirty-seven Pensacola State College students received Panhandle Conference academic scholar-athlete awards for 2016-17.
A total of 186 student-athletes were named to the Panhandle Conference All-Academic team, based on achieving a minimum 3.0 grade point average, either in the current academic year or over multiple years.
Pensacola State's Harrison Curry was nominated for Dr. Dale O'Daniel Panhandle Conference Male Scholar-Athlete of the Year distinction.
The award, voted on by the Panhandle Conference's five athletic directors, bears the names of O'Daniel, who enjoyed a distinguished career in higher education, particularly in intercollegiate athletics, and recognizes academics, citizenship and community service in addition to athletic accomplishments.
A basketball player, Curry was a 2016 FCSAA Academic All-State athlete, and signed with Louisiana Tech University in April. A guard and power forward for the Pirates, Curry averaged 14.5 points and 6.3 rebounds per game.
Pensacola State Panhandle Conference academic scholar-athletes are:
Softball
Kacie Cahill
Emily Corbitt
Erika Greek
Lani Kaleikini
Heather Keane
Danielle de Ruiter
Ashley Gardenal
Lia Johnson
Jensen Strickland
Shelby Thornsberry
Caitlyn Yockey
Baseball
Aaron Ginn
Alvin Gordon Jr.
Alex Tyson
Bobby Courson
Brett Gilmore
Thomas Drake Cabe
Forrester Smith
Peyton Lacoste
Volleyball
Dearyll Green
Allison Von Brock
Milea Ray
Ytae Cobb
Hannah Fromdahl
Leah Rand
Kaitlin Grote
Megan Piatnik
Men's Basketball
Cameron Allen
Deng Mayot
Romani Hansen
Dwayne Woodrow
Harrison Curry
Women's Basketball
Daijah Brown
Xena Dove
Autumn Jones
Losmie Lutaya
Ahyiona Vason