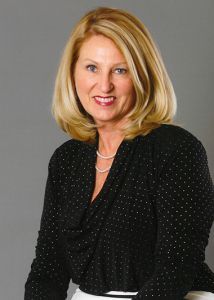 Published: 12-14-2018
Florida Department of Education Commissioner Pam Stewart  will be the featured speaker at Pensacola State College's fall graduation set for 3 p.m. Sunday, Dec. 16, at the Pensacola Bay Center.
Doors open at 1:30 p.m. All attendees will be required to go through security screening with metal detectors.
Pensacola State President Ed Meadows will confer bachelor's degrees, associate degrees and certificates to about 1299 graduates (662 summer and 637 fall) at the ceremony. More than 109,244 students have graduated from Pensacola State since the college opened in 1948.
Prior to being appointed commissioner in 2013, Stewart served as Deputy Superintendent for Academic Services in St. Johns County, during which time the district was the highest performing district in the state of Florida. In addition, in 2004, she was recruited to join the Florida Department of Education's Division of Public Schools as Deputy Chancellor for Educator Quality.
She holds a Bachelor of Arts in Elementary Education/Early Childhood from the University of South Florida and a Master of Education in Counselor Education from the University of Central Florida.
The Processional Grand Marshall is Susan Morgan, PSC Department head of history, languages, social sciences, and education.