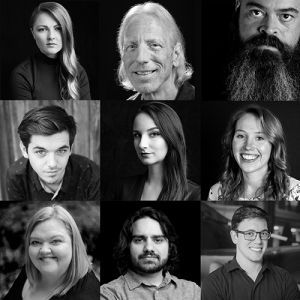 Published: 05-08-2019
The Luna Fine Art Gallery will present "Exposure," an exhibit showcasing the talents of nine Pensacola State College student-photographers from May 31 to Oct. 4.
The student-photographers ─ Derek Breaux, Kristian Breeze, Nick Bridges, Tracy Carpenter, Kylie Crowell, Garrett Hallbauer, Kendall Sainata, Michael Suhor​ and Karl Evertz​ ─ will exhibit photos from their personal portfolios along with an image they shot as participants in the Mercantile Hotel Project in New Orleans.
As project participants, the student-photographers were tasked with exploring the historic city in search of unique images outside of the regular tourist paths. The student-photographers spent three days shooting New Orleans scenery ─ from the perspective of a visiting guest. The images were then selected and displayed in newly-renovated guest rooms of the Mercantile Hotel located in the New Orleans Arts District.
The Mercantile Hotel Project was co-sponsored by Innisfree Hotels and supervised by Kristen Regan, a Pensacola State associate professor.
"This exhibit shares these students' most memorable images from the Mercantile Hotel Project and showcases incredible work from their personal portfolios," Regan said.
An opening event will be held from 6-8 p.m. on Friday, May 31, at the Luna Fine Art Gallery in the Hilton Pensacola Beach. The gallery is at 12 Via De Luna Drive and the free event is open to the public.