Published: 05-11-2022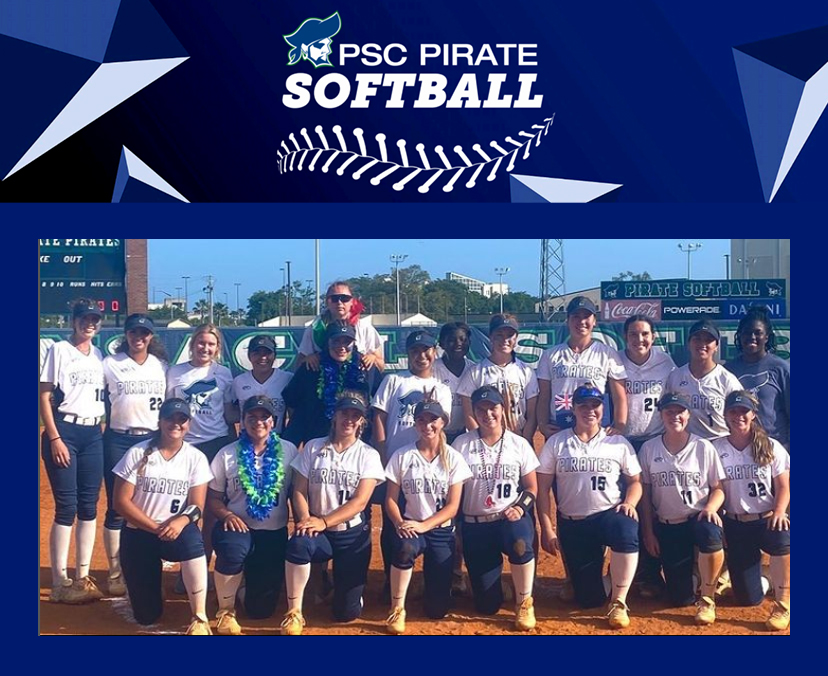 By Troy Moon
Pensacola State College
The Pensacola State College softball team's season ended Sunday, May 8, when it lost 3-2 to Florida Southwestern State College in the Division I FCSAA State/NJCAA South Atlantic District Tournament in Longwood.
Pensacola State won two games and lost two in the double-elimination tournament. The College of Central Florida, the team that would eventually win the state tournament, handed the Lady Pirates their first loss, beating PSC 6-1 on May 7.
The tournament was held May 6-9.
PSC started the tournament with a 5-2 win over Miami Dade College on May 6. On Sunday, PSC played two games, beating Chipola College 6-0 in the first game. PSC pitcher Lydia Drake tossed a 3-hitter for the complete game shutout victory.
Later, Pensacola State was eliminated by Florida Southwestern, which was ranked No. 1 in the nation entering the tournament, despite a solid game on the mound by PSC pitcher Georgia Hood ─ State Player of the Year and Panhandle Conference Player of the Year.
"It was an incredible season, but it was heartbreaking how it ended,''   said PSC Softball Coach Lyndsey Angus, Panhandle Conference Coach of the Year. "We lost 3-2 to the No. 1 team in the country. That's a really proud feeling.
The Pirates had the bases loaded when the last out was recorded.
"That's how close it was,'' Angus said. "We belonged on the field with the No. 1 team in the country."
PSC ended the year with a 39-11 record. The team won the Panhandle Conference Championship for the second consecutive year.
This year's Pirates' roster featured 12 freshmen. At least 10 will return for their sophomore season, Angus said.