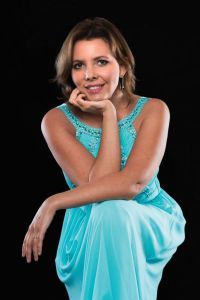 Published: 02-03-2017
The Kamerman Piano Series at Pensacola State College presents classical pianist Eliane Reyes at 2:30 p.m., Sunday, Feb. 5 in the Ashmore Auditorium, Building 8, on the Pensacola campus, 1000 College Blvd.
Reyes' performances have been praised as memorably refined, dextrous and committed. Her program at PSC includes works by Bacri, Chopin, Debussy, Godard, Liszt and Ravel.
In addition to performing at prestigious venues and festivals in North America, Europe and the Far East, Reyes has won innumerable awards including first prize in Ettlingen, Germany and first prize at the Cervantes International Piano Competition in Cuba,
Currently, Reyes is professor of piano at the Royal Conservatory of Brussels and devotes herself to a career as a recitalist, soloist and chamber musician to the unanimous acclaim of the international press and audiences.
The Kamerman Piano Series was established in 2013 to bring concerts by international classical pianists to local audiences.
Tickets are $11 for reserved admission; $9 for seniors 60+, children and non-PSC students; $7 for PSC Alumni Association, PSC Seniors Club and PSC employees; and free for PSC students.
Purchase tickets online at www.pensacolastate.edu/lyceum or at the Lyceum Box Office, Building 8, Room 861, from 8:30 a.m. to 4 p.m., Monday through Friday. Tickets are also available at the door one hour before a performance.
For reservations or more information, call the Lyceum Box Office at 850-484-1847.