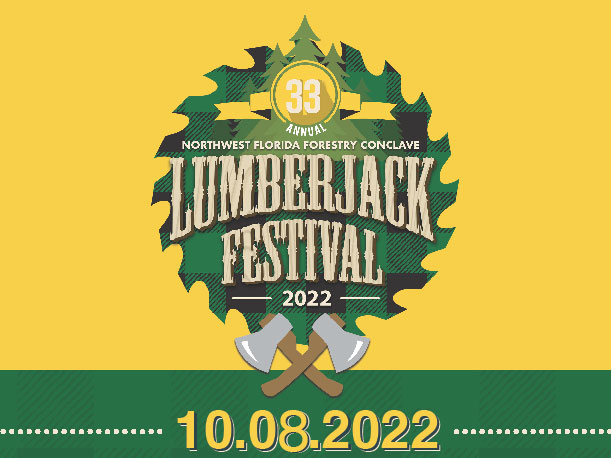 Let's just hope that by Oct. 8, it feels like lumberjack weather. Because that's when the Lumberjack Festival returns to the Milton campus for a day of outdoor fun and competition.
The 33rd annual Northwest Florida Forestry Conclave Lumberjack Festival takes place from 10 a.m.-4 p.m. near the track on Pensacola State College's Milton campus.
At 9 a.m. the PSC cross-country team will host the PSC Lumberjack Open cross-country competition on the course carved through the surrounding woods. The cross-country event will feature college and high school teams.
The Lumberjack Festival features competitive events for adults 16 and up in categories such as Axe Throw, Bow Sawing, Grand Caber Toss, Pole Toss, Standing Chop, Knife Throw and more. There also will be lumberjack competitions for youngsters 12 through 15 years of age.
Children's activities include face painting, games, crafts and more.
While admission to the festival is free, there is a $5 competition fee, though children, students and senior citizens can compete for free. Event registration begins at 9 a.m.
For more information, go to https://www.pensacolastate.edu/lumberjack/#about-lumberjack-festival.