Published: 07-13-2022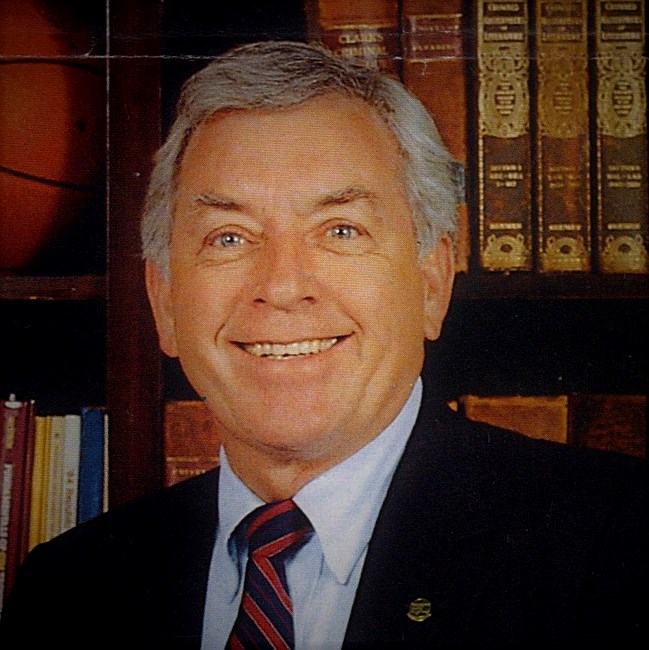 By Troy Moon
Pensacola State College
Horace "Ed" Hartsell, the third and longest-serving president in the history of Pensacola Junior College/Pensacola State College, died Wednesday, June 29. He was 86 years old.
Hartsell was named president of then-Pensacola Junior College in 1980, serving in the position until 1997.  Pensacola Junior College became Pensacola State College in 2010.
"He was a 24/7 advocate for the College,'' said PSC President Ed Meadows. "I had the privilege of knowing Dr. Hartsell as the interim president of Calhoun Community College in Alabama after he retired from PJC. I also was fortunate to get to spend an entire day with Dr. Hartsell during one of his trips back to Pensacola several years ago."
Meadows noted that during Hartsell's tenure as College president, the Milton campus was established, the M.J. Menge Clock Tower was constructed and the Academy of Teaching Excellence was established, as well as the Kugelman Center for Telecommunications at WSRE-TV.
Meadows called these achievements "visible signs of the positive impact he had on our College."
In 2007, Hartsell Arena in the Lou Ross Center, Building 3, was named in his honor. The venue is the home of the PSC Pirates basketball and volleyball teams.
Hartsell was a U.S. Marine Corps veteran.
He earned his Doctorate in Education degree from Auburn University and a master's degree in Education from the University of Florida.
Hartsell was a licensed pilot and avid rose gardener.
He is survived by his wife, Joyce, four children as well as grandchildren and numerous other relatives and friends.
A service with Military Honors will take place at 11 a.m. on Monday, July 11, at Middle Tennessee State Veterans Cemetery in Nashville, Tennessee.