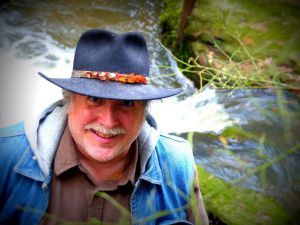 Published: 02-13-2017
Noted historian and author Brian Rucker brings a fresh look into the Civil War era at Pensacola State College's Book Talk at 2 p.m., Wednesday, Feb. 15 at the Chadbourne Library, Building 20, on the Pensacola campus, 1000 College Blvd.
The public is welcome to this free, informal event. A question and answer session follows Rucker's presentation on his latest work, "Mine Eyes Have Seen: Firsthand Reminiscences of the Civil War in West Florida."
In the fertile field of Civil War writing, Rucker's book stands out for its revealing personal narratives and eyewitness recollections from citizens impacted by the Civil War. Many of these accounts go beyond those found in official military records and add a more human face to the divide between the North and South.
Rucker says "Mine Eyes Have Seen" grew out of his fascination with stories from Civil War veteran's reunions that were reported in old Florida newspapers in the late 1800s and early 1900s.
"These voices of the past are not major military or civilian figures, but mostly average people who survived a horrendous national upheaval and were able to recall their ordeals many years later," Rucker said.
Drawing from his ancestral roots that date back to the 1840s, Rucker is well known for his lively presentations that are often delivered in full pioneer garb. He has authored and edited dozens of books and articles related to West Florida history and is the 2017 president of the Gulf South Historical Association.
A PSC alum, Rucker earned bachelor's and master's degrees from the University of West Florida and a doctoral degree from Florida State University. He joined the PSC faculty in 1996 and is a member of the college's prestigious Academy of Teaching Excellence.
"Mine Eyes Have Seen" is available from Patagonia Press, P.O. Box 284, Bagdad, FL 32530.
For more information, call the PSC Edward M. Chadbourne Library at 850-484-2013.