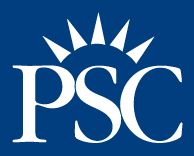 Published: 10-03-2018
Pensacola State College will provide free dental sealant services to children age 17 and younger from 8 a.m.-2 p.m. Saturday, Oct. 13, on the Warrington campus.
No appointments are necessary, however patients must be accompanied by a parent or legal guardian.
Available to underserved residents in Escambia and Santa Rosa counties, Pensacola State dental hygiene students and registered dental hygienists will provide services.
The Warrington campus is at 5555 W. Highway 98, Pensacola. For more information, call the College's Dental Clinic at 850-484-2236.