Published: 11-10-2022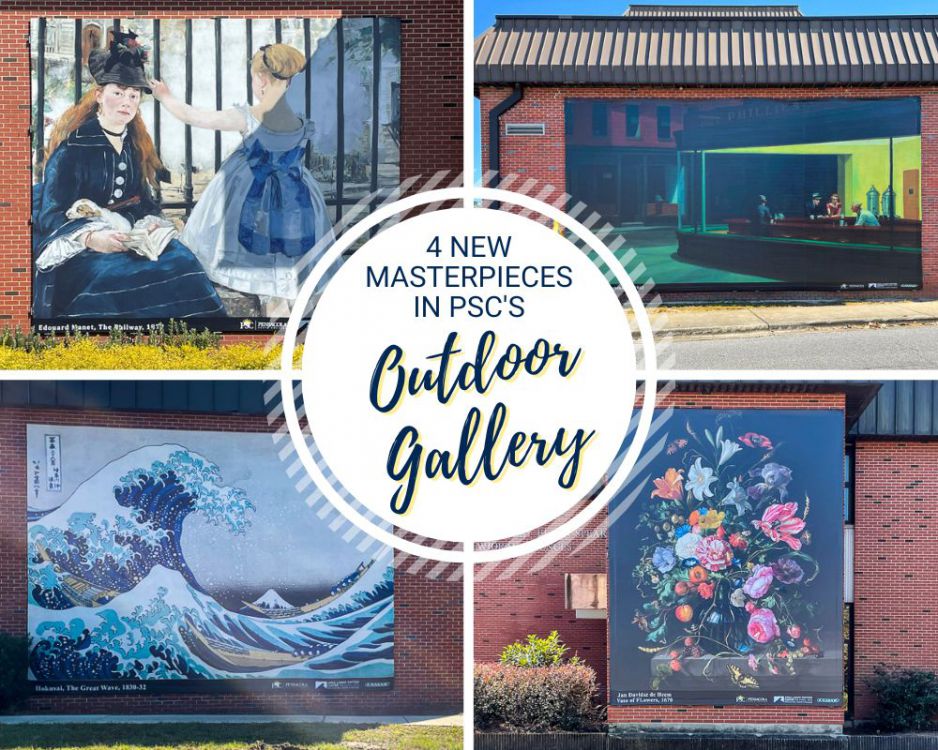 The Pensacola State College Outdoor Gallery has four new – new to the College, at least – masterpieces for all to see.
Large vinyl reproductions produced by Lamar Advertising of acclaimed artworks now adorn the exteriors of buildings on the Pensacola campus.
The four reproductions are: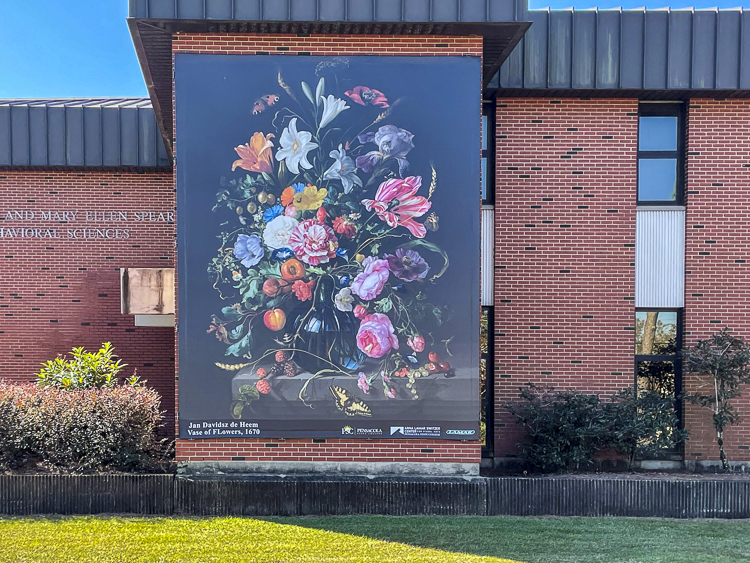 Jan Davidsz. de Heem
Located on the north side of Building 14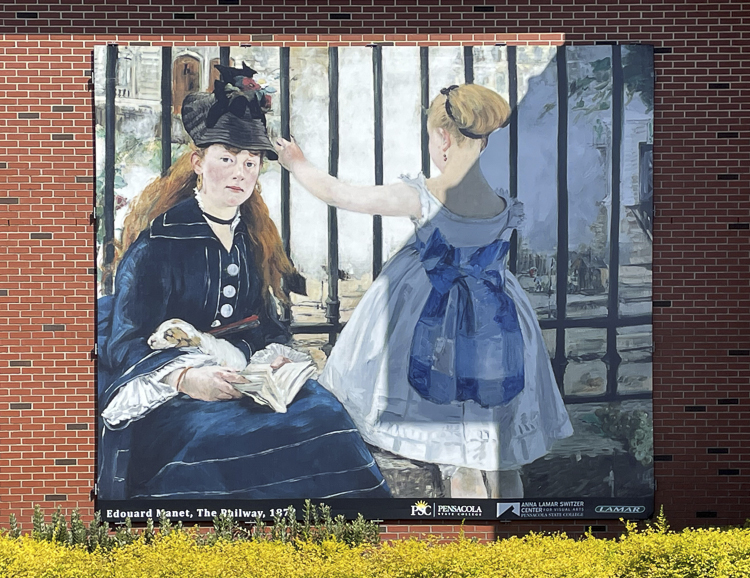 Edouard Manet
Located on the south side of Building 14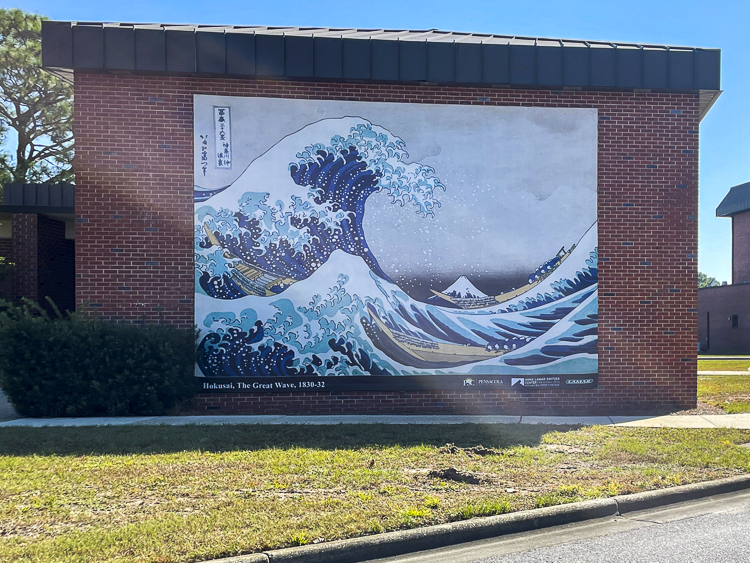 "The Great Wave,'' 1830-1832
Hokusai
Located on Building 4 facing Ninth Avenue
Edward Hopper
Located on Building 8 facing Ninth Avenue
The Outdoor Gallery debuted in 2014 and featured artwork at the four locations that now feature the new vinyl reproductions. The previous Outdoor Gallery artworks featured Vincent van Gogh's "Starry Night," Johannes Vermeer's "Girl with a Pearl Earring," Gustav Klimt's "The Kiss" and "Boy in Mid-Flight" by Steve McCurry.
The older vinyl reproductions had lost some of their vibrancy over the years. The new ones are expected to keep their current luster for a few years. The vinyl is recycled by Lamar Advertising, which is partner in the Outdoor Gallery with the PSC Visual Arts Department.
"It's exciting to see them,'' PSC Visual Arts Department Head Brian Weaver said of the new artworks. "They're beautiful and have a strong impact when you're coming down Ninth Avenue. It's a nice beautification project and makes the campus more culturally appealing."
Weaver said the Outdoor Gallery will expand in the future and seven more artworks will be chosen to be displayed at other locations across the Pensacola campus.