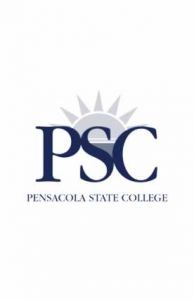 Published: 10-13-2016
Pensacola State College's Information Technology Services will perform a Power Distribution Unit replacement in the data center from 8 p.m. Saturday, Oct. 15, to 8 a.m. Sunday, Oct. 16.
All electrical power to the College's data center will be down during that time period. Internet access along with other College technology services also will be inoperable. Those other services include:
● Spyglass
● On-campus Wi-Fi
Some services will be available:
● Canvas can be used by logging in directly to Canvas.
● Piratemail can be accessed by signing in directly to Office 365.
The Data Center interruption in service will affect connectivity at the outer campuses and centers ¬─ Pensacola, Century, Milton, South Santa Rosa, Warrington and downtown Pensacola.
On the Pensacola campus, all telephones in buildings on the north side of College Boulevard, including WSRE and the Police Department, will continue to function. However, other telephones, as well as all contact centers, auto-attendants, and all voicemail services will be down.
Telephone services on all of the outlying campuses and centers will be down while the Power Distribution Unit is being replaced.
Bert Merritt, Information Technology Services executive director, apologized for the disruption in service but said the replacement is necessary because of aging equipment.
"This outage was planned for this timeframe to have as little impact as possible on the College's registration and fee payment operations," he added. "We will be working to get all equipment and services back online as quickly as possible early Sunday morning."
For more information about the outage, contact Erin Hernandez at ext. 1138, Jeff Ward at ext. 1873 or Merritt at ext. 1143.