Published: 09-16-2022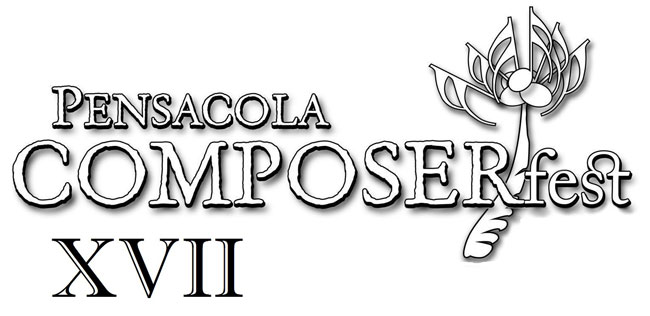 Student composers will present original musical compositions alongside works from established regional and even European composers at Pensacola ComposerFest XVII.
Set for 2:30 p.m. Sunday, Sept. 25, in the Ashmore Auditorium on Pensacola State College's Pensacola campus, the event is free to attend.
ComposerFest first emerged from conversations between PSC music instructors Michael Coleman (piano) and Matthew Fossa (oboe).
"We wanted to get some new music on stage,'' said Coleman, who is the primary organizer of the event. "We particularly wanted to feature local and regional composers. I think it's a great showcase for talent."
The original compositions of Coleman and Fossa will be performed, as well as compositions by PSC student Troy Von Harris Jr., and students from the University of West Florida and the University of Mobile.
Established composers who will be featured are Georgian Merab Gagnidze and Ukrainian Sergei Zhukov, and respected music instructors Jerry Sieg and Lawrence Moss, as well as Steinway Artist Kadisha Onalbayeva.
Seven of the 14 compositions that will be performed are world premieres, Coleman said.
"It's a great opportunity for local composers,'' Coleman said. "And it's especially good for the student to get that exposure and experience."
Composers featured at Pensacola ComposerFest XVII:
Mergab Gadnidze, Georgia
Sergei Zhukov, Ukraine
Michael Coleman, PSC
Lawrence Moss, University of Maryland Professor Emeritus (Moss died earlier this year.)
Jerry Sieg, University of New Orleans retired Professor of Music
Kadisha Onalbayeva, University of Mobile instructor. Her composition, "Larrenzo,'' is dedicated to Moss.
Glenda Jones, UWF student
Troy Von Harris, Jr., PSC student
Mark Lackey, Samford University
Rory Swanson, UWF student
Joseph T. Spaniola, UWF instructor
Rebecca Reed, University of Mobile student
Matthew Fossa, PSC
William Price, University of Alabama at Birmingham
For more information, visit https://performingarts.pensacolastate.edu/.