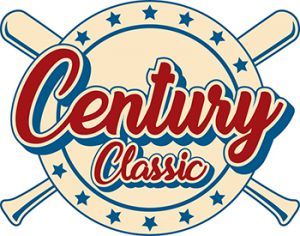 Published: 09-25-2018
Pensacola State College will face Coastal Alabama Community College in the Century Classic set for Saturday, Oct. 20, at Showalter Park in Century.
The softball and baseball exhibition games pitting the PSC Pirates against the Coastal Alabama-Brewton Warhawks will be played at the fields located on Kelly Field Road, adjacent to Pensacola State's Century Center campus.
The softball game starts at 11 a.m., with pregame activities beginning at 10:30 a.m. The baseball game is scheduled for 1 p.m. Pregame activities will start at 12:30 p.m., or after the softball game ends.
Former PSC and Major League Baseball players, Bill Sadler and Greg Litton, along with Escambia County District 5 Commissioner Steven Barry will be special guests.
Sadler pitched for the San Francisco Giants and Houston Astros during his MLB career. A 2000 Catholic High School graduate, he played at Pensacola State College in 2001 and 2002, before transferring to Louisiana State University in 2003.
Litton, a utility player, was drafted in the first round by the San Francisco Giants in 1984. He later played for the Seattle Mariners and Boston Red Sox. In 1983 and 1984, Litton was on the PSC Pirates squad before signing to play at Mississippi State University. However, he was drafted before joining the Mississippi State team.
The Century Classic also will have children's activities such as a bounce house, games, autograph signings and Kona Ice. Kazoo, the Pensacola Blue Wahoos mascot, along with the PSC Pirate mascot will greet fans.
General admission is $5; PSC faculty and staff, $2; and children ages 8-12, $2. Admission is free to children under 8 with a paid adult admission; current PSC students with ID; and students in grades 1-12 in their team's baseball/softball uniforms or jerseys.
Proceeds from the event benefit the Buck Showalter Scholarship that supports Century-area students pursuing a GED certificate.
The Century Classic is sponsored by the Pensacola Sports Association, Pensacola Blue Wahoos and the Town of Century. For more information, contact Paula Byrd, PSC Century Center director, at 850-471-4679 or pbyrd@pensacolastate.edu.