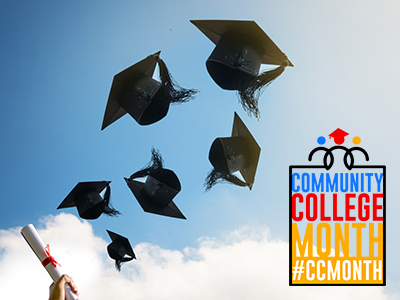 April is Community College Month and we're asking you to share your stories about Pensacola State College and how it helped to affect your life and reach your goals.
For 75 years, Pensacola State College and its predecessor, Pensacola Junior College have helped build futures and change lives. PSC's impact on our community is immense. Yes, PSC can boast countless politicians, financial leaders, urban planners, pro athletes, military leaders and even an astronaut as alumni.
But the impact of PSC's alumni is found at all levels of life – so many of our teachers, welders, nurses, pharmacy technicians, restaurant cooks and chefs, graphic designers and workers of countless other occupations took their first collegiate steps at PSC. As a community college, PSC has helped so many students facing financial and social hardships by offering low tuition rates, many scholarships and other routes to financial aid.
PSC is observing Community College Month by asking former alumni and current students to send their thoughts about the College to PSC Marketing Director Sheila Nichols at snichols@pensacolastate.edu.
Let us know how PSC impacted your life.