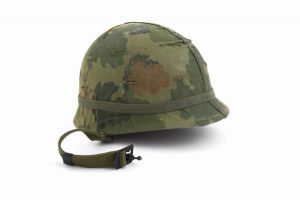 Published: 03-31-2017
Pensacola State College invites area actors to audition for the black comedy, "How I Got That Story," at 7 p.m. Monday and Tuesday, April 3-4, at the Ashmore Auditorium, Building 8, on the Pensacola campus.
Presented as part of the college's yearlong Vietnam War Memory Project, "How I Got That Story" is set in wartime Ambo Land (Vietnam). The story revolves around a naive young Reporter from Dubuque who encounters the Historical Event – a second actor who portrays some 21 characters, including several anxious to cover the war in all its aspects.
The Reporter plunges into the surreal madhouse that the war has become, interviewing foul-mouthed G.I.s, the sinister lady ruler of the country, a Buddhist monk and many more.
Winner of the Obie Award, this stunningly original comedy sums up the incongruity and tragedy of the United States' experience in Vietnam.
Auditions consist of readings from the script.
The production runs May 18-21.
For more information, contact PSC Theatre Director Rodney Whatley at 850-484-1807 or rwhatley@pensacolastate.edu.