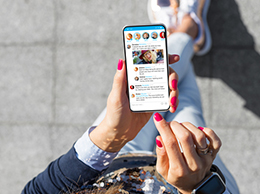 Contact the Pensacola State College Visual Arts Department for assistance in planning your program of study.
View Course Requirements
SEARCH PROGRAMS
INTRODUCTION
The purpose of this program is to prepare students for initial employment as graphic design assistants or to supplement training for persons previously or currently employed in this occupation.
Program Requirements:
Credit Hours
GRA 2151C
Computer Graphics I
3 cc
ART 1201C
Two-Dimensional Design
3 cc
GRA 2190C
Graphic Design I
3 cc
GRA 2206C
Typography
3 cc
GRA 2721C
Creative Web Design
3 cc
Total Credit Hours for IMS-CT:
15 cc
You May Also Be Interested In...