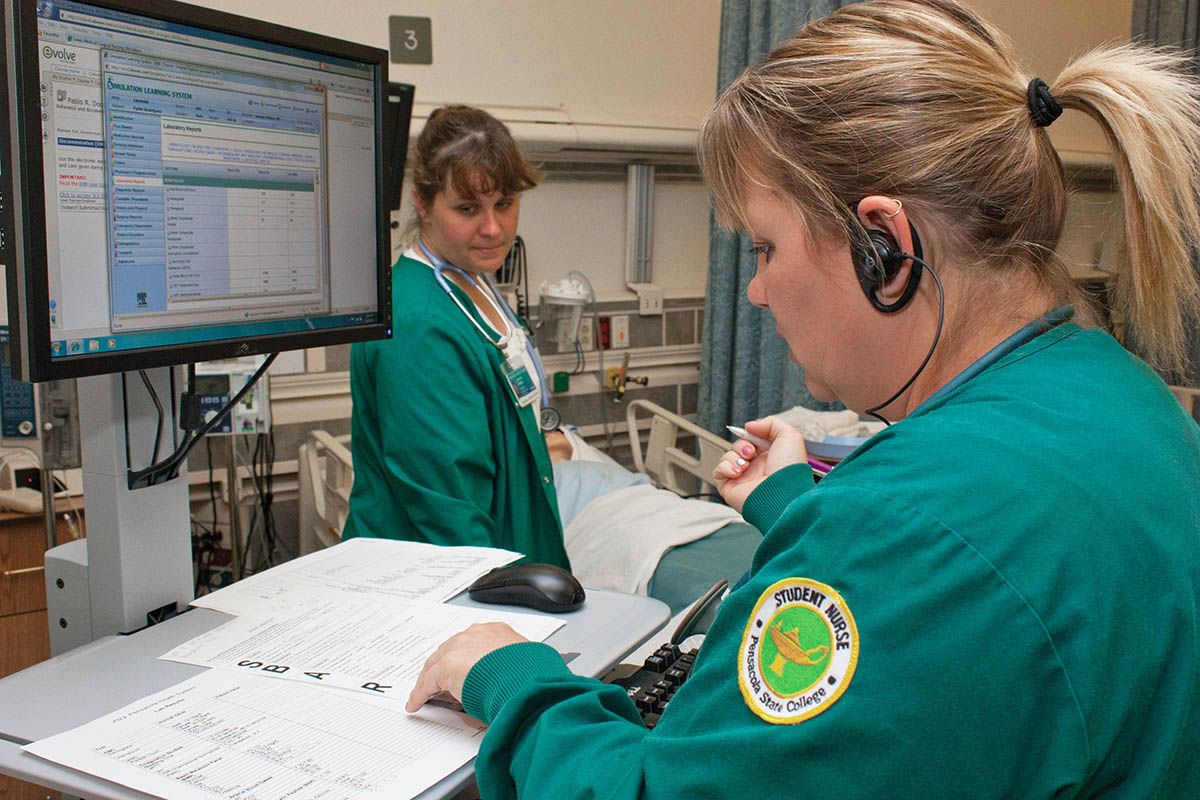 Contact the Pensacola State College Allied Health Department for assistance in planning your program of study.
View Course Requirements
ACCREDITED BY:

The Health Information Management accreditor of Pensacola State College is the Commission on Accreditation for Health Informatics and Information Management Education (CAHIIM). The College's accreditation for the Associate in Science degree in Health Information Management has been reaffirmed through 2029-2030. All inquiries about the program's accreditation status should be directed by mail to CAHIIM, 200 East Randolph Street, Suite 5100, Chicago, IL, 60601; by phone at 312.235.3255; or by email at info@cahiim.org.
SEARCH PROGRAMS
INTRODUCTION
Health Information Technology Program Mission Statement
The mission of the Health Information Technology Program is to provide quality educational opportunities to students seeking to enter the healthcare field as registered health information technicians to meet the needs of the community and profession. These educational opportunities are consistent with national, state, and local goals and support the mission of Pensacola State College.
Program Description
The two-year degree provides a student with the technical skills necessary to prepare, analyze, and maintain health information required by the patient, health facility and public. The Associate Degree, Health Information Management Program at Pensacola State College is accredited by the Commission On Accreditation For Health Informatics and Information Management Education (CAHIIM; www.CAHIIM.org). Graduates of the program are eligible to sit for the national qualifying examination offered through AHIMA for certification as Registered Health Information Technician (RHIT).
Health Information Technology Program Goals
GOAL 1: Meet the needs of the community by providing a well-prepared workforce.
GOAL 2: Provide competent instructors with the knowledge to teach in their respective disciplines.
GOAL 3: Prepare students to pass the national credentialing examination above the national average.
GOAL 4: Provide students with current and up-to-date instruction and professional practice experiences.
GOAL 5: Provide ongoing curriculum review and improvement opportunities that reflect changes in the profession.
GOAL 6: Encourage students to participate in professional associations at the college, state, and national levels.
GOAL 7: Collaborate with the community to develop continuing education opportunities and development of new programs and/or certificates.
The Associate in Science in Health Information Technology includes College Credit Certificates in:
Health Care Informatics Specialist
Medical Information Coder / Biller
The student is encouraged to apply to graduate with the certificate as the requirements are satisfied.
You May Also Be Interested In...