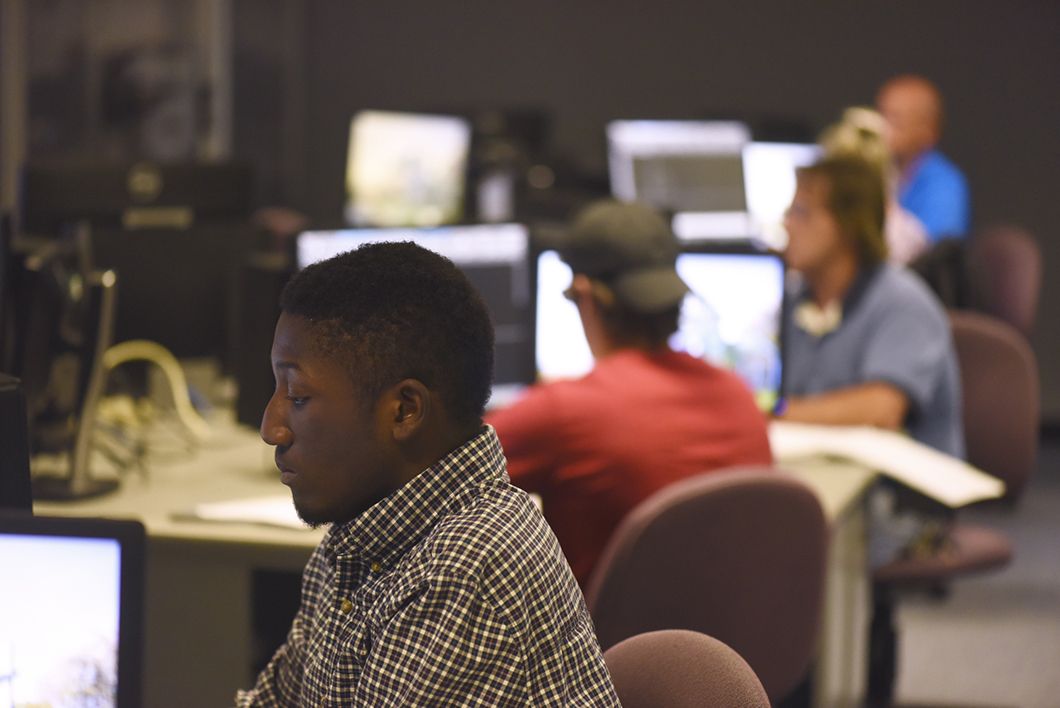 Contact the Pensacola State College Natural Sciences Department for assistance in planning your program of study.
View Course Requirements
SEARCH PROGRAMS
INTRODUCTION
Students should consult with an advisor at the college or university they plan to attend for the specific courses recommended by that institution. We strongly encourage you to contact the Pensacola State College Physical Sciences Department for assistance in planning your program of study.
The Associate in Arts degree may be awarded upon satisfactory completion of 60 credit hours. Students are advised to complete the above planned track in order to transfer into a similar program at senior institutions. Students should contact the department head or program coordinator regarding "the 48 hours" of common prerequisites for possible early transfer to the State University System.
BEYOND GRADUATION
This program provides the first two years of a university program leading to a baccalaureate degree in engineering. The Pensacola State College curriculum has the necessary prerequisite courses for a completer to begin upper-division work as a university junior in the major.
Occupations
Radio Operator
Receive and transmit communications using radiotelephone equipment in accordance with government regulations. May repair equipment
Geothermal Technician
Perform technical activities at power plants or individual installations necessary for the generation of power from geothermal energy sources. Monitor and control operating activities at geothermal power generation facilities and perform maintenance and repairs as necessary. Install, test, and maintain residential and commercial geothermal heat pumps.
Telecommunications Line Installer and Repairer
Install and repair telecommunications cable, including fiber optics.
Home Appliance Repairer
Repair, adjust, or install all types of electric or gas household appliances, such as refrigerators, washers, dryers, and ovens.
Security and Fire Alarm Systems Installer
Install, program, maintain, or repair security or fire alarm wiring and equipment. Ensure that work is in accordance with relevant codes.
Other Occupations
Electronic Home Entertainment Equipment Installer and Repairer
Electrical and Electronics Repairer, Commercial and Industrial Equipment
Electric Motor, Power Tool, and Related Repairer
Telecommunications Equipment Installer and Repairer, Except Line Installer
Radio Mechanic
Computer, Automated Teller, and Office Machine Repairer
Semiconductor Processor
You May Also Be Interested In...