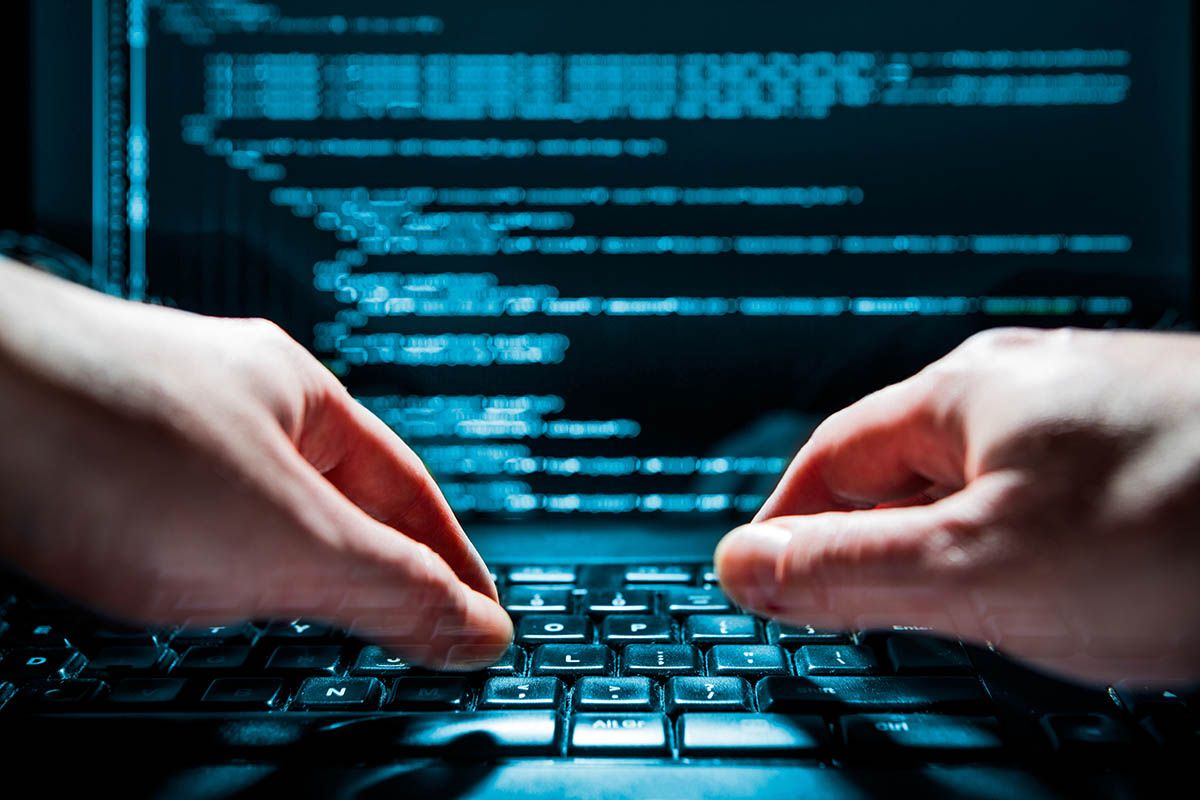 Contact the Pensacola State College Computer Science Department for assistance in planning your program of study.
View Course Requirements
SEARCH PROGRAMS
INTRODUCTION
The Bachelor of Applied Science (BAS) degree in Cybersecurity is built on the eight fundamental domains identified in the world renowned ISC2 Certified Information Security System Professional (CISSP) Certification. Graduates of this BAS degree program who enter from the preferred academic pathway, Associate in Science in Cybersecurity, will be prepared to earn 17 industry standard certifications (9 at the associate level and 8 at the baccalaureate level).  These certifications have been identified by industry partners as highly desirable in employees, provide quantifiable knowledge and skills in a specific technology, and are recognized worldwide. Throughout the program, students will work in a hands-on environment that will reinforce theoretical concepts and enable students to apply knowledge in real-world situations.
The program curriculum includes upper level courses in database, cloud, and operating system security in addition to risk management, ethics, and security testing. The curriculum, including the Associate in Science in Cybersecurity, includes 84 credit hours of cybersecurity coursework (42 credit hours at the associate level and 42 credit hours at the baccalaureate level) as well as the 36 credit hour general education curriculum.
IS THIS FOR YOU
The Pensacola State College Cybersecurity Program covers a broad expanse of technological concepts and provides individuals with the skills required to implement effective and comprehensive information security controls to protect the confidentiality, integrity, and availability of information and information systems. Course work includes security network technologies and operating systems, security management, and industry best practices.
BEYOND GRADUATION
From the Homeland Security Website (http://www.dhs.gov/cybersecurity-overview): Our daily life, economic vitality, and national security depend upon a stable, safe and resilient cyberspace. We rely on this vast array of networks to communicate and travel, power our homes, run our economy, and provide government services. Yet cyber intrusions and attacks have increased dramatically over the last decade, exposing sensitive personal and business information, disrupting critical operations, and imposing high costs on the economy.
One of the Department of Homeland Security's (DHS) highest priorities is to acquire, grow, and sustain the most talented people in cybersecurity. Information on cybersecurity jobs at DHS can be found here.
To search for IT and cybersecurity jobs in the Federal Government, visit USAjobs.gov.
RELATED CAREER OPPORTUNITIES
Primary Employers
Cybersecurity jobs are found in many different sectors all over the country, including healthcare, retail, manufacturing, financial services, and national security.
Occupations
The U.S. Secret Service maintains Electronic Crimes Task Forces, which focus on identifying and locating international cyber criminals connected to cyber intrusions, bank fraud, data breaches, and other computer-related crimes. The Secret Service's Cyber Intelligence Section has directly contributed to the arrest of transnational cyber criminals responsible for the theft of hundreds of millions of credit card numbers and the loss of approximately $600 million to financial and retail institutions. The Secret Service also runs the National Computer Forensic Institute, which provides law enforcement officers, prosecutors, and judges with cyber training and information to combat cyber crime.
The U.S. Immigration and Customs Enforcement (ICE) Homeland Security Investigations (HSI) Cyber Crimes Center (C3) delivers computer-based technical services to support domestic and international investigations into cross-border crime. C3 is made up of the Cyber Crimes Unit, the Child Exploitation Investigations Unit, and the Computer Forensics Unit. This state-of-the-art center offers cyber crime support and training to federal, state, local, and international law enforcement agencies. C3 also operates a fully equipped computer forensics laboratory, which specializes in digital evidence recovery, and offers training in computer investigative and forensic skills.
The Law Enforcement Cyber Incident Reporting resource provides information for state, local, tribal, and territorial (SLTT) law enforcement on when, what and how to report a cyber incident to a federal entity. The document also provides information on federally sponsored training opportunities and other useful resources available to SLTT law enforcement.
You May Also Be Interested In...