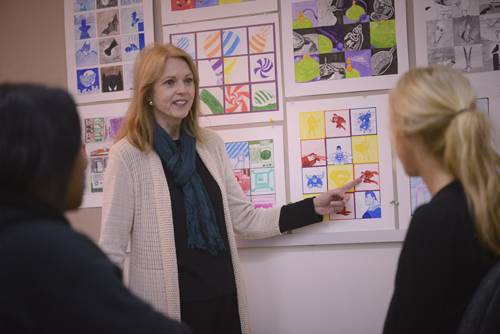 Contact the Pensacola State College Visual Arts Department for assistance in planning your program of study.
View Course Requirements
SEARCH PROGRAMS
INTRODUCTION
A two-year transfer degree for art majors planning to continue their education at a four-year college or professional art school.
Students should consult with an advisor at the college or university they plan to attend for the specific courses recommended by that institution.
BEYOND GRADUATION
Occupations
Art Director
Formulate design concepts and presentation approaches for visual communications media, such as print, broadcasting, and advertising. Direct workers engaged in art work or layout design.
Craft Artist
Create or reproduce hand-made objects for sale and exhibition using a variety of techniques, such as welding, weaving, pottery, and needlecraft.
Fine Artist, Including Painter, Sculptor, and Illustrator
Create original artwork using any of a wide variety of media and techniques.
Multimedia Artist and Animator
Create special effects, animation, or other visual images using film, video, computers, or other electronic tools and media for use in products or creations, such as computer games, movies, music videos, and commercials.
Graphic Designer
Design or create graphics to meet specific commercial or promotional needs, such as packaging, displays, or logos. May use a variety of mediums to achieve artistic or decorative effects.
Other Occupations
You May Also Be Interested In...