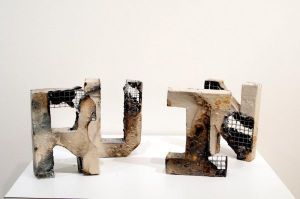 Published: 04-06-2017
The 51st Annual Art Students Honors Exhibition is featured April 10 through May 3 at Pensacola State College's Anna Lamar Switzer Center for Visual Arts, Building 15, on the corner of Ninth Avenue and Airport Boulevard.
Student work is faculty-selected and represents the finest examples of ceramics, drawings, digital images, graphic design, jewelry, painting, photography, sculpture and video produced over the past year.
The exhibition is free and the public is welcome to visit the gallery from 8 a.m. to 9 p.m., Monday through Thursday and 8 a.m. to 4 p.m., Friday. Tours are available with prior arrangements.
The public also is invited to the award ceremony and reception at the Switzer Center, 6 to 8 p.m., Friday, April 28. This event honors students with scholarships and recognition highlighting their achievements throughout the year.
For more information, call the Switzer Gallery at 850-484-2550.