Pensacola State College's 33rd annual Kids College summer camp has new programs and opportunities for children ages 6 through 12, including a chance for some kids to live the PSC "Pirate Life" for a week.
A gymnastics camp will be offered for children ages 4 and 5.
The 2023 PSC Kids College runs May 24 through Aug. 9.
Each Kids College camp runs for a week and is broken into morning and afternoon half-day sessions. Families can register children for weekly half-day session or both morning and afternoon sessions for a full-day camp experience.
Half-day camps are $95 each week. Full-day (morning and afternoon half-day sessions) camps are $190 per week.
Lunch is from 11:45 a.m.-12:45 p.m. Children can bring lunches or order through the Kids College's official meal provider -─ Subway.
Campers are divided into two groups – ages 6-8 and ages 9-12.
New features are added to this year's Kids College, including a new "Be A PSC Pirate" camp where attendees will learn about Pensacola State through daily tours and engaging with various administrators and staff.
"That's one I'm really excited about. It will highlight all the special things about PSC," said PSC Continuing Education Coordinator Tricia Sheridan. "But Kid's College offers so much more. We offer a variety of fun and educational activities that will keep children entertained while at the same time stimulating their minds."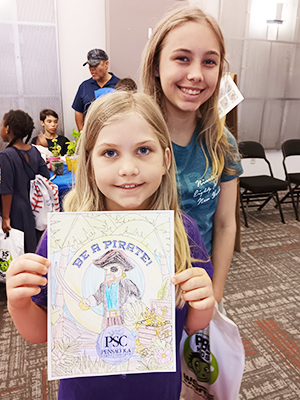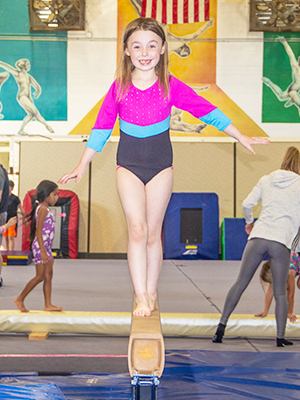 Sheridan noted there will be camps to pique every child's interest, from sports such as gymnastics, tennis, golf and disc golf to educational sessions that will tackle science, creative writing, art, movie making, radio broadcasting and much more.
For a complete list of the camps, go to https://kidscollege.pensacolastate.edu/.
Also, PSC is collaborating with The Global Corner, a local nonprofit, to offer two sessions called "My Summer Passport to World Music and Dance" and "My Summer Passport to World Animals." Additionally, Tighten Up Tennis will be providing summer tennis clinics for children. The United State Tennis Association – Florida recently awarded a grant to PSC's Continuing Education Department to purchase new specialty equipment for young players.
The United Way of Northwest Florida's Retired and Senior Volunteer Program (RSVP) also will be a part of Kids College. The College will host the seniors who will participate with the children and provide another layer of support in the camp. The RSVP senior volunteers work with local school districts throughout the year.
"The kids will get exposure to seniors,'' Sheridan said. "It's a new intergenerational twist to Kids College and one that makes our program unique."
Volunteers from the Chain Reaction program will assist the Kids College. Chain Reaction has supplied volunteers for Kids College for 10 years.
Though there are many summer camps in Northwest Florida, Sheridan stressed the many attributes that PSC's Kids College offers, from proven tradition and excellence to strict safety measures that include Pensacola State College campus police watching over Kids College.
"This is kind of an institution in Pensacola,'' Sheridan said. "There's a proven history, and people know the reputation. Now, we have second-generation students here at Kids College. That's pretty unique."