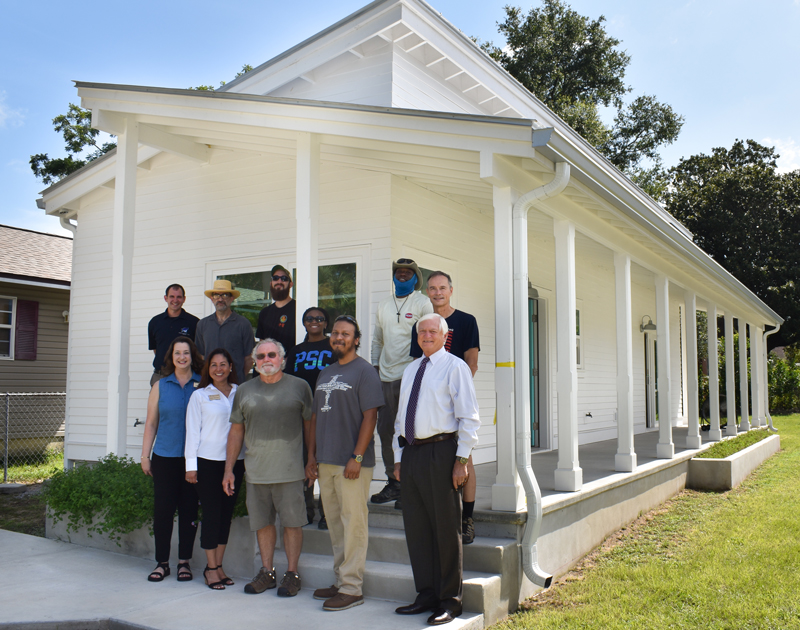 There was no ribbon.  Instead, Pensacola State College Carpentry Program Coordinator Tony Grahame cut a yellow stretch of construction site tape to mark the completion of a mini-home built by the program's students.
"The students have built a high-performance home,'' said Grahame, a Certified Master Builder, during the small ceremony held Thursday, July 21. "It's energy efficient and built to last. It's very resistant to storms and even hurricanes."
Located on Tarragona Street in Pensacola, the 600-square-foot home was built in collaboration with the Escambia County Housing Finance Authority and its Urban Infill program, which targets development of vacant urban properties and construction of affordable homes to first-time homebuyers.