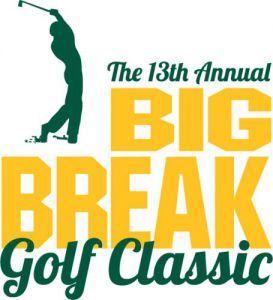 Published: 04-17-2018
On Friday, May 4, the Pensacola State College Foundation will host the 13th Annual Big Break Golf Classic at Marcus Pointe Golf Club. This event raises funds to provide scholarships like the one helping Pensacola State student, Teresa Teal, realize her dream.
A first-generation college student, Teal enrolled in a state university right after high school – but life got in the way.
"I always wanted to go to college… Unfortunately, life happened and I didn't complete my degree. I did go back and receive my LPN license but my dream is to be a nurse practitioner at the VA," said Teal. She starts Pensacola State's BSN program this fall.
"Proceeds from this annual tournament benefit Pensacola State students who can change their lives through the scholarships they receive," said Andrea Krieger, executive director of the foundation.
"Since the tournament began in 2005, participants and sponsors have helped raise more than $300,000 through the Big Break Golf Classic. This has enabled us to award generous scholarships to our students. The number of students impacted speaks for itself," Krieger added, saying, "during the 2016-17 academic year, more than 1,200 students received scholarships."
Teal said her scholarship is making a difference in her outcome. "I am so honored to receive the scholarship, and I'm working hard to make sure donors know the money they gave to support has served a purpose in my life," she added.
Golf Classic registration is ongoing; golfers, sponsors and volunteers are still needed. The event starts at 11 am with registration and lunch and ends at 5:30 pm with a Pirate Awards Party and live and silent auctions. The format is a four-person tournament scramble with awards for the straightest drive, longest drive and longest putt. Registration includes green fees, cart and tee gifts. Individual registration is $150 per person, and a portion of the fee is tax-deductible. Sponsorships start at $175.
Volunteer opportunities are available for individuals who want to help but don't golf. Join the fun on May 4th to help with registration and set up, food and beverage service and
hole monitoring. To sign up for the Big Break Golf Classic, visit Foundation.PensacolaState.edu/the-13th-Annual-Big-Break-Golf-Classic or contact Laura Hill at 850-484-1564 or lhill@pensacolastate.edu.