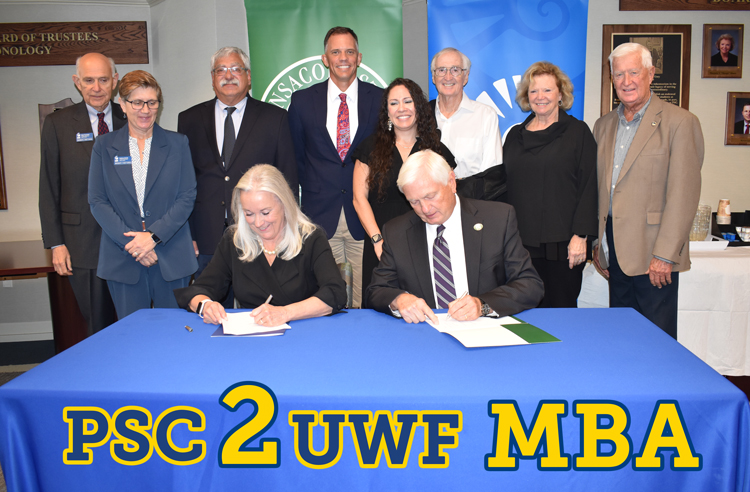 Pensacola State College business students who want to earn a master's degree after earning a Bachelor of Applied Science degree now have an easier path to continue their education.
The College and the University of West Florida entered into a new PSC2UWF MBA Articulation agreement that will expedite admission of PSC students graduating with a BAS degree in Business Management into the Master of Business Administration program at the university.
The agreement was signed Thursday, Nov. 3, by PSC President Ed Meadows and UWF President Martha Saunders during a ceremony in the Dona and Milton Usry Board Room at the PSC Pensacola campus.