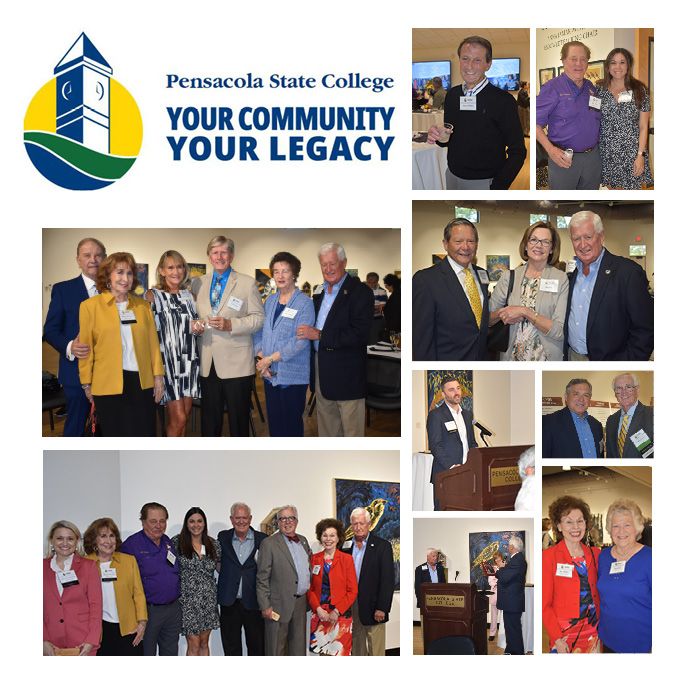 It's a staggering figure ─ $11 million. That was the goal of Pensacola State College's second-in-history capital campaign. The final tally was more staggering, more tremendous ─ $12.6 million, $1.6 million over goal.
And it took 1,329 generous and visionary donors to bring that $12.6 million to PSC.
PSC President Ed Meadows toasted the donors to the College's "Your Community-Your Legacy" Capital Campaign at a celebration on Thursday, April 20, in the Charles W. Lamar Studio Gallery.