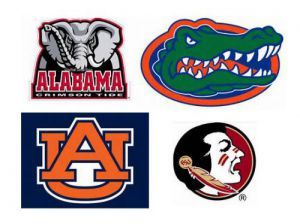 Published: 10-17-2017
The registration deadline for the Pensacola State College and West Florida Hospital Employees Fall Tailgate-Cookout is quickly approaching.
You have until next Monday, Oct. 23, to sign up to enjoy a glorious fall day outside with a bunch of your closest coworkers and relatives.
Set for 10 a.m.-2 p.m. Saturday, Nov. 4, the tailgate-cookout promises to be a day of good times for all. Who knows, you may meet a new friend, long lost relative, old classmate – who works at West Florida Hospital.
Wear your favorite sports team jersey, T-shirt or colors (if you don't own a jersey or T-shirt) and brag about your team's "spectacular" or "not-so-spectacular" season. It doesn't matter the sport – football, baseball, basketball, volleyball, soccer, hockey, golf – you get the idea.
There will be good food, games and activities for the kiddies. Pensacola State administrators, faculty and staff, find the event flyer in your email and click on the link.
Sign up today, this is a tailgate-cookout you don't want to miss!