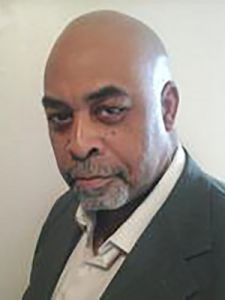 Published: 01-29-2018
In celebration of Black History Month, Pensacola State College will present Two Short Plays" – "Harriet" By Kisha Kenyatta and "MLK and Mandela" by Lawrence Gamell Jr.
The performances are set to start at 7 p.m. Saturday, Feb. 3, in Ashmore Auditorium, Building 8, on the college's Pensacola campus, 1000 College Blvd.
Sponsored by the PSC Black History/Multicultural Committee, admission is free.
"Harriet" by Kisha Kenyatta is a short biographical play highlighting moments from Harriet Tubman's long and rich historical life. The play is presented by special arrangement with Samuel French Inc.
Jessica McMillan will portray the abolitionist and humanitarian from early childhood to her days as a conductor on the Underground Railroad when she rescued hundreds of slaves using a network of anti-slavery activists and safe houses.
Along with writing "MLK and Mandela," Gamell will portray both leaders in this one-man show which explores the legacies of civil rights movement activist and icon Martin Luther King Jr., and South African anti-apartheid revolutionary and political leader Nelson Mandela.
Josephine Mayo will serve as the narrator for "MLK and Mandela."
For more information on "Two Short Plays," contact the Pensacola State College Office of Institutional Diversity at 850-484-1759.