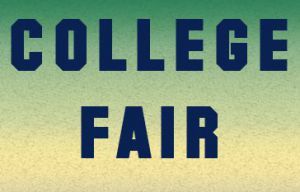 Published: 06-15-2017
Pensacola State College is pleased to invite you to attend College Fair 2017. This event will be held in Escambia County and Santa Rosa County and is a combined effort  of both County School Districts and Pensacola State College.
College Fair will provide high school juniors and seniors an opportunity to speak with over 75 college and university representatives who can answer questions about admissions, tuition and fees, degree programs, scholarships, financial assistance, and student life and housing. Current PSC students and the public are welcome to attend.
We look forward to you visiting with us this year and hope you enjoy the event!
South Santa Rosa County
DATE: Sunday, September 10, 2017
TIME: 4:00 p.m. – 5:30 p.m.
LOCATION: South Santa Rosa Center,
5075 Gulf Breeze Pkwy, Gulf Breeze, FL 32563
PHONE: (850)471-4630
DATE: Tuesday, September 12, 2017
TIME: 6:00 p.m. – 8:00 p.m.
LOCATION: Milton Campus,
LIFE Fitness Center (Gym),
Building 4000
PHONE: (850)484-4440
DATE: Monday, September 11, 2017
TIME: 6:00 p.m. – 7:30 p.m.
LOCATION: Pensacola Campus,
Lou A. Ross Health and Sports Center / Hartsell Arena (Gym),
Building 3
PHONE: (850)484-1554