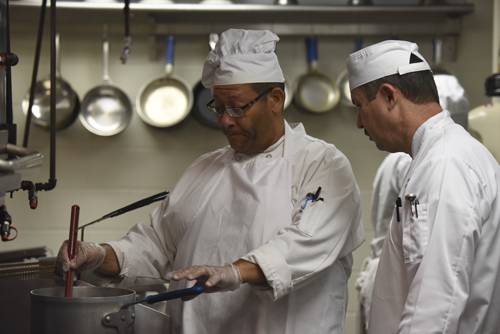 Welcome to the Culinary and Hospitality Management Department
The Center for Culinary and Hospitality Management has program offerings that prepare and equip the graduates for a profitable and exciting career in the hospitality and food service industries. You may choose to pursue an A.A.S. degree in Culinary Management, an American Culinary Federation certified program, or perhaps a career in Hospitality Management appeals to you. This A.S. /A.A.S. course work in hospitality and tourism, including lodging and restaurant management, may be your avenue to success in this multi-billion dollar industry. Please explore these options linked to the individual management programs or contact the Department of Professional Service Careers at Pensacola State College.
Friends of Culinary Arts
Interested in supporting PSC Culinary Arts?  Join the Friends of Culinary Arts Affinity Group!  This is a group of patrons who believe in the value and the importance of the field and of our PSC students.  The Friends of Culinary Arts enable our students to obtain new equipment, to earn a quality education, to practice in functional facilities, and to have exceptional opportunities.  Members not only support our students by giving financially, but also by enjoying exclusive benefits and by being present at the lunch and dinner series.  For more information, visit the PSC Foundation Website.
Related Academic Programs
Department Faculty & Staff