Engineering Technology – Digital Manufacturing Associate in Science Degree (AS) Information
View Course Requirements
My Academic Plan- 2 year (MAP2)
My Academic Plan- 3 year (MAP3)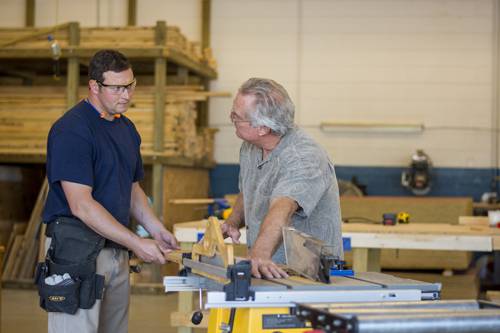 Contact the Pensacola State College Engineering Technology Department for assistance in planning your program of study.
Documents & Links
Search For Another Program
Introduction to the Engineering Technology – Digital Manufacturing Associate in Science Degree (AS) Program
Introducing and expanding skills related to digital design, modeling, and manufacturing related to first and small quantity production runs will be emphasized. The focus is on computer design and automation tools to create initial and custom parts. Occupational skills developed in this program will prepare students to join the workforce in areas such as rapid prototyping, digital manufacturing, industrial design, product design, mechanical drafters, technicians, or detailers in various specialized areas of industry that use CNC machining, CAM, and additive or digital manufacturing technologies. This program also upgrades skills with supplemental training for persons previously employed in manufacturing occupations.  At the conclusion of this training, students will be prepared to sit for the Certified SOLIDWORKS Associate (CSWA), Professional, (CSWP), and SME's Additive Manufacturing certification exams.
The Associate in Science in Engineering Technology-Digital Manufacturing includes the following college credit certificates:
Digital Manufacturing Specialist
Rapid Prototyping Specialist
Students are encouraged to apply to graduate with each certificate as the requirements are satisfied.
We strongly encourage that you contact the Engineering Technology Department for assistance planning your program of study.
You May Also Be Interested In...