Published: 12-19-2017
Harnessing The Power of Exemplary Customer Service
Every Customer, Every Time.
Winning customers and keeping them happy is difficult. That means everyone needs to be engaged in building the organization's brand, and it needs to happen with every customer, every time. Ultimately, the way customers are treated will make or break an organization.
Learning outcomes:
Understand how the culture and values of your organization drive excellent customer service.
Learn how to identify and hire service-oriented staff.
Learn a set of specific tools and processes that will help you build great service into your company culture.
Engaging employees through their hearts and minds
Winning Customers and keeping them happy
Earning repeat business and referrals
Understand the concepts of great service recovery to diffuse difficult situations and recover fast.
Who should attend?
Anyone from an organization interested in learning effective ways to win and retain more customers.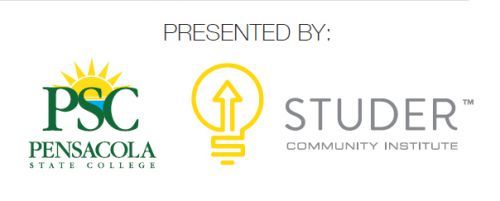 When: Thursday, April 26, 2018,
8:30a.m. – 4:00 p.m.
Where: WSRE Amos Performance Studio,
Pensacola State College
1000 College Blvd, Bldg 23, Pensacola, FL, 32504
Tickets: $199.00
Cost include: Exclusive Seminar, continental breakfast, lunch and course materials.
For more information contact 
Ruth McKinon (850) 484-1374 or
Tracy Hunter – (850) 484-1363