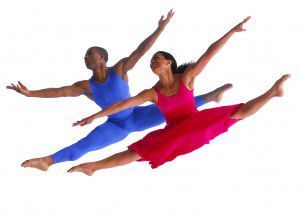 Published: 06-12-2014
Pensacola State College presents the acclaimed Wylliams/Henry Contemporary Dance Company at 7:30 p.m. Friday, June 20, in the Jean and Paul Amos Performance Studio, WSRE Building 23, at the corner of 12th Avenue and College Boulevard.
Tickets cost $15 and are available at the door.
Known for its beautiful, athletic style in a repertory ranging from the lyric to the avant garde, Wylliams/Henry is a professional dance company based in Kansas City. They have been hailed by critics and audiences as one of the most exciting, captivating dance troupes in the Midwest
Their works include classics as well as new works expressing important social issues from the Holocaust to racism.
Wylliams/Henry has been spotlighted in Dance Magazine's Critic's Choice issue of "favorite picks across America" and in the National Endowment for the Arts Report. The dance company also serves as Artists-in-Residence at University of Missouri-Kansas City's Conservatory of Music and Dance.
The dance company is featured as guest performers at Pensacola State's 33rd annual Summer Dance Workshop that runs June 16-21 on the Pensacola campus. PSC's Summer Dance Workshop is a prestigious program that features a nationally recognized dance faculty and draws hundreds of dancers nationwide.
For more information, contact LaVonne French, lfrench@pensacolastate.edu, (850) 484-1809; or visit pensacolastate.edu/danceworkshops. For updates, check