Published: 08-29-2014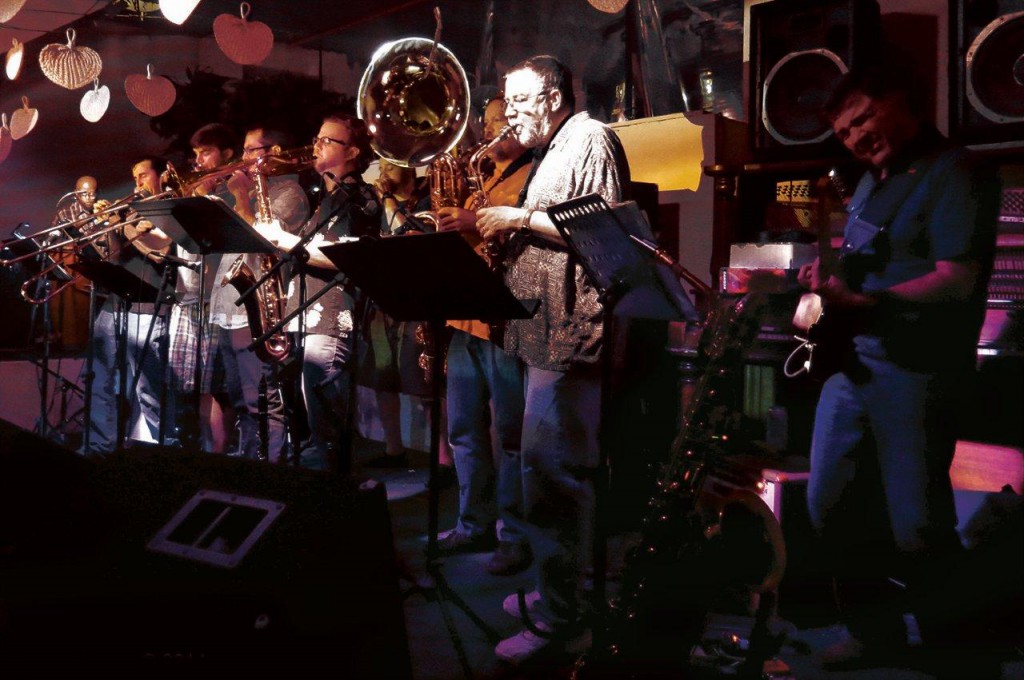 Pensacola State College presents the 4th Ward Afro-Klezmer Orchestra in concert at 7:30 p.m. Saturday, Sept. 6, at the Ashmore Fine Arts Auditorium, Building 8, on the Pensacola campus.
A nine-piece klezmer-funk-rock-jazz ensemble, the 4th Ward Afro-Klezmer Orchestra performs original compositions and arrangements combining West African rhythms with Eastern European klezmer melodies.
About six years ago, trumpeter and composer Roger Ruzow formed the unusual group and named it for the Atlanta neighborhood where he lives. Boasting a roster of extraordinary veteran talent, 4WAKO performs tunes that swing like Duke Ellington's nights at the Apollo.
Tickets are $11 for reserved admission; $9 for seniors 60+, non-PSC students and children; $7 for PSC faculty, staff, retirees and PSC Seniors Club; free for PSC students with current college ID.
Purchase tickets online at www.pensacolastate.edu/lyceum or at the Lyceum Box Office, Building 8, Room 861, from 8:30 a.m. to 4 p.m. Monday – Friday  and one  hour before a performance.
For reservations and ticket information, call the Lyceum Box Office at 850-484-1847.