Published: 08-22-2014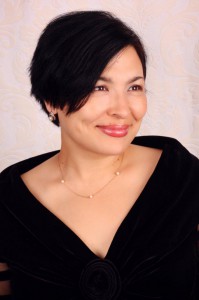 Steinway Artist and Pensacola State College music professor, Kadisha Onalbayeva, recently premiered her symphonic poem, "Zherym," performed by the State Academic Orchestra of the Republic of Kazakhstan.
"Zherym" (Motherland) is a programmatic piece about imagery from Onalbayeva's homeland of Kazakhstan and features the country's best known national instrument, the dombyra, in solos.
"The use of the dombyra also shows various techniques of dombyra performance that are representative of different regions of my country," Onalbayeva says.
Composed in three sections, "Zherym" is described as Reflection, representing the long history and culture of Kazakhstan; Pastorale, representing the country's beauty and imagery of travel by horse and camel; and Celebration Dance, representing the freedom of horse riding. View "Zherym" at: https://www.youtube.com/watch?v=DawF_QgfTlc
Onalbayeva also performed "Piano Concerto No. 1" by Franz Liszt at the concert where "Zherym" premiered. This was the first time in the Kazakhstan symphony's history where the same musician performed as concerto soloist on one work and was composer of another work on the concert program.
As the first Steinway Artist from Kazakhstan, Onalbayeva was the subject of a documentary and was featured in about 15 interviews for television, newspapers and magazines while in her native country for the performance.
She attended the Jubanov Special School for talented children and the Kurmangazy National Conservatory of Music in Kazakhstan. She earned two master of music degrees at the University of New Orleans and a doctorate at Louisiana State University.
Onalbayeva performs nationally and internationally as a soloist and accompanist. She is also associate professor of music at the University of Mobile, president of the Gulf Coast Steinway Society,and co-directorand pianist for the chamber ensemble, The Gulf Coast Virtuosi.
For more information, call PSC Marketing Director Sheila Nichols at 850-484-1428.