2:30 pm - Eric Fung, Kamerman Piano Series
When:
Jan 22, 2017 from 2:30pm - 3:30pm /div>
Location:
Ashmore Fine Arts Center - Bldg 8, Pensacola, FL 32504, USA
Dr. Eric Fung was the second-prize ex aequo winner at the Thirteenth International Johann Sebastian Bach Competition in Leipzig, Germany. Prior to this important achievement, he was the recipient of the first prize at the Corpus Christi Young Artists International Competition (1996), second prize at St. Louis Symphony Concerto Competition (1997), and first prize at the Juilliard School Concerto Competition, which led to his performance of Brahms' Piano Concerto No. 1 at the Lincoln Center in 2000.
Reserved Admission: $11
Seniors, non-PSC students, children: $9
Senior Club members; Pensacola State staff, faculty: $7
Pensacola State students FREE
Buy tickets online at
http://www.pensacolastate.edu/mt
or call 850-484-1847
7:00 pm - Auditions: Streetcar Named Desire
When:
Jan 23, 2017 from 7:00pm - 9:00pm /div>
Location:
Ashmore Fine Arts Center - Bldg 8, Pensacola, FL 32504, USA
Auditions
7:00 pm - Audition: Streetcar Named Desire
When:
Jan 24, 2017 from 7:00pm - 9:00pm /div>
Location:
Ashmore Fine Arts Center - Bldg 8, Pensacola, FL 32504, USA
Auditions
7:30 am - Rani Arbo and daisy mayhem
When:
Jan 28, 2017 from 7:30am - 9:00am /div>
Location:
Ashmore Fine Arts Center - Bldg 8, Pensacola, FL 32504, USA
Reserved Admission: $11
Seniors, non-PSC students, children: $9
Senior Club members; Pensacola State staff, faculty: $7
Pensacola State students FREE
Buy tickets online at
http://www.pensacolastate.edu/mt
or call 850-484-1847
7:30 pm - UWF & PSC Runge Strings Concert
When:
Feb 2, 2017 from 7:30pm - 9:30pm /div>
Location:
Ashmore Fine Arts Center - Bldg 8, Pensacola, FL 32504, USA
Free concert
2:30 pm - Pianist Elaine Reyes
When:
Feb 5, 2017 from 2:30pm - 3:30pm /div>
Location:
Ashmore Fine Arts Center - Bldg 8, Pensacola, FL 32504, USA
Reserved Admission: $11
Seniors, non-PSC students, children: $9
Senior Club members; Pensacola State staff, faculty: $7
Pensacola State students FREE
Buy tickets online at
http://www.pensacolastate.edu/mt
or call 850-484-1847
7:30 pm - Cavatina Duo
When:
Feb 10, 2017 from 7:30pm - 9:00pm /div>
Location:
Ashmore Fine Arts Center - Bldg 8, Pensacola, FL 32504, USA
Reserved Admission: $11
Seniors, non-PSC students, children: $9
Senior Club members; Pensacola State staff, faculty: $7
Pensacola State students FREE
Buy tickets online at
http://www.pensacolastate.edu/mt
or call 850-484-1847
Connect with Us
Accessibility Tools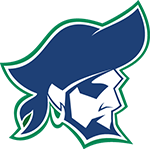 Ask Us
Request Info